CardioPrecision Ltd, the global leader in transcervical access for the treatment of structural heart disease and cardiothoracic intervention, announces the issuance of its latest patent 'New Method and System for Transcatheter Intervention' from the United States Patent and Trademark Office.
CardioPrecision Founder and Chief Medical Officer, Mr Fraser Sutherland, MD, commented: " We are very excited  about this US method patent relating to transcatheter interventions for mitral valve,  a market estimated to reach $3Bn by 2022. The NEW Transcervical method and approach for transcatheter mitral valve replacement or repair (TMVR) interventions, which forms the basis of the claims in this new patent, could not only overcome problems encountered with the current Trans Apical and Trans Septal access routes to the mitral valve but also could provide an expeditious low morbidity intervention with realistic possibility of "same day" discharge and rapid, easy adoption by clinicians."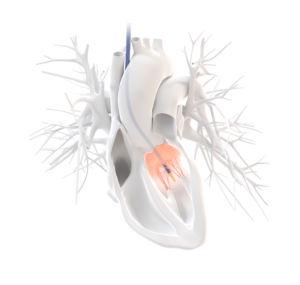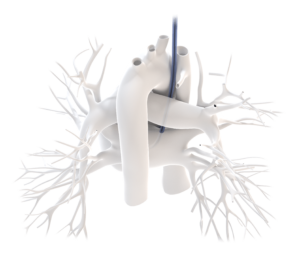 This new US patent is an addition to CardioPrecision's extensive and multi-layered portfolio of intellectual property (IP), which includes patents, design registrations, trademarks, and copyrights in the main medical device markets worldwide encompassing both developed and emerging markets.
Dr Ying Sutherland, PhD, Chief Executive Officer remarks that "the grant of this new patent is another major milestone in the Company's rapidly evolving portfolio of  IP assets in this space, and further supports the Company's commercial strategy in the US".
About CardioPrecision Ltd
CardioPrecision Ltd, based in Glasgow, UK is the global leader in transcervical access for the treatment of structural heart disease and cardiothoracic intervention.  CardioPrecision's CoreVista® Retractor and Accessories allows cardiothoracic surgery to be performed through a short incision in the skin crease of the neck. CardioPrecision is dedicated to making patients' lives better through the development of innovative, less invasive access solutions for cardiothoracic surgery and cardiovascular intervention. For more information, visit www.cardioprecision.com
Cautions
This news release includes forward-looking statements. These forward-looking statements include, but are not limited to, statements regarding expected product benefits, anticipated product approvals, future plans related to the product lines, the benefits of the transaction, including future financial and operating results, objectives and expectations and other statements that are not historical facts. Such statements are based on the views and assumptions of the management of the company and are subject to significant risks and uncertainties.  
Actual future events or results may differ materially from these statements as a result of various factors, including: unexpected costs of device development and approvals, unanticipated outcomes after more expanded pre-clinical and clinical experience with the devices, unexpected changes or delays related to product supply, potentials for unexpected regulatory or quality delays or developments, competitive dynamics, global economic conditions and customer acceptance, and other economic, business, and/or competitive factors. The forward-looking statements speak only as of the date of this communication. Except as required by law, The Company undertakes no obligation to update these statements.
CoreVista is a trademark of CardioPrecision Ltd.